Stolen informant list sent to drug dealer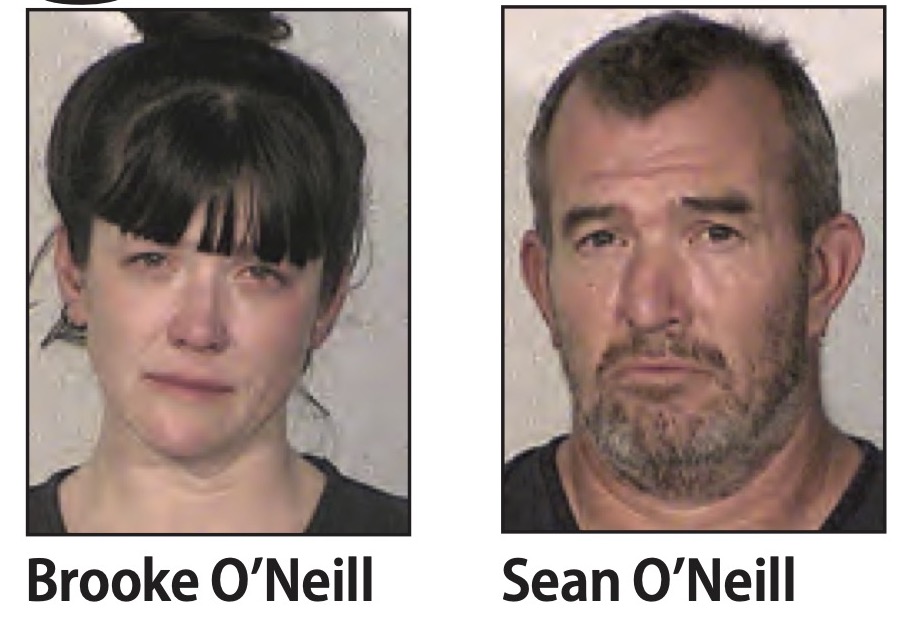 At least two confidential informants were reportedly threatened after an Indian Hills couple stole a list of 57 names off a state list and forwarded it to a Carson City drug dealer.
Brooke Rene O'Neill, 42, and Sean David O'Neill, 53, admitted to felony counts in Douglas County district court in connection with the theft.
Brooke O'Neill was working from home in December 2020 when husband Sean asked her to access the Microsoft Excel list.
A worker in the state's information technology department, she was able to open the file containing the names, addresses and even photos of the informants.
Narcotics officers regularly use informants to conduct purchases to interdict the drug trade. Typically, those informants were themselves at one point facing charges related to drug use or sales.
Someone with knowledge of who those informants are could at best avoid selling to them, or at worst could use the information to track them down.
Sean O'Neill knew his wife had access to this list and requested a photograph of it. Brooke took a picture of the list with a GoPro camera, which Sean transferred to his laptop computer and forwarded to a known drug dealer in Carson City.
The revelation came to light when at least two informants contacted drug task force investigators to say they'd received threats.
According to the O'Neills' Douglas County District Court files, the couple were initially arrested in Jan. 13, 2021, when a search warrant was served at their home.
During the search, 3.6 grams of methamphetamine was discovered in a metal container which Brooke said was hers and Sean was found with methamphetamine in a plastic bag his front pants pocket during his arrest and at least one other bag containing at least 3.6 grams was discovered in the couple's home.
Brooke O'Neill told investigators she was aware her husband was actively involved in using and selling methamphetamine and had provided the drug to her over the duration of their 17-year relationship.
The couple were charged with obtaining and possessing documents or personal identifying information to establish false status or identity and conspiracy or attempt to sell or distribute the confidential information.
Sean O'Neill faces up to nine years in prison and a $15,000 fine at the couple's Sept. 13 sentencing. Brooke faces up to four years in prison and a $5,000 fine.
There's no indication any of the informants were involved in Douglas County investigations.
The Nevada Attorney General's Office told The Record-Courier it does not comment on active cases.