How to Experience any Samsung Phone Online Before Buying it?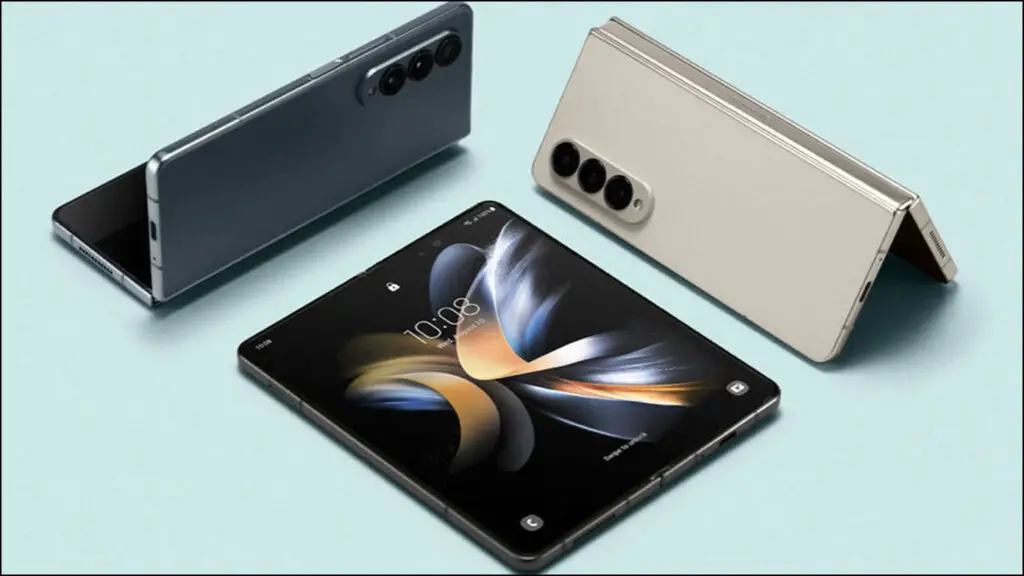 Samsung smartphones are among the top-selling Android phones that people usually prefer to buy as their daily drivers. To ease things up, Samsung often showcases its top-selling flagship phones in its store for people to experience it. But, what if we tell you that you can experience any Samsung phone online before buying or without visiting a store? Sounds too good to be true, right? Well, let's look at how you can achieve the same through this explainer. Furthermore, you can check out the best fast chargers you can get for your Android or iPhone.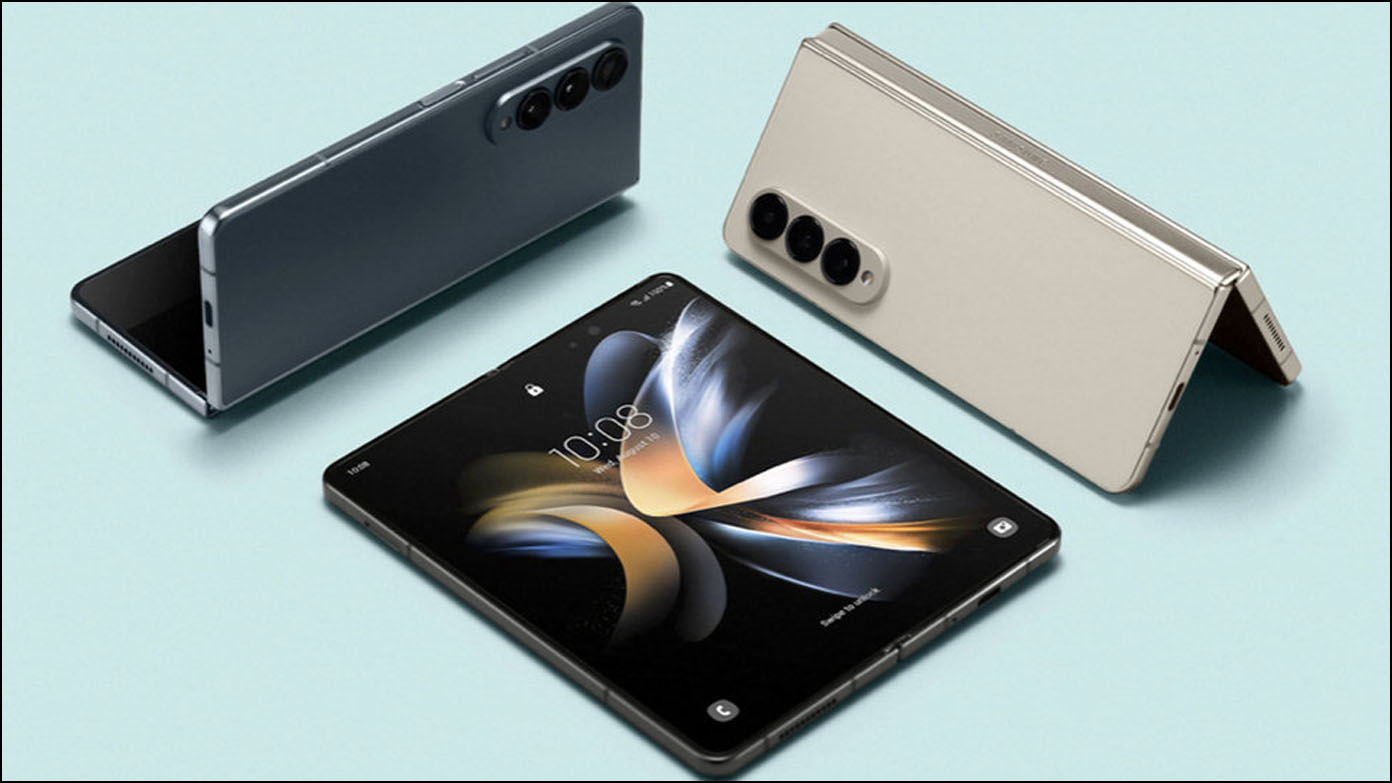 Experience any Samsung Phone Before Buying it
Samsung offers a special feature of the Remote Test lab where you can experience or test your app on any Samsung device from the comfort of your web browser. In simple words, you can access any Samsung product (smartphones, smartwatches, etc.) remotely by interacting with it over a network in real-time for free. As a result, you don't have to worry anymore about physically owning a Samsung phone to experience it. With that being said, let's have a detailed look at all the advantages that this service has to offer.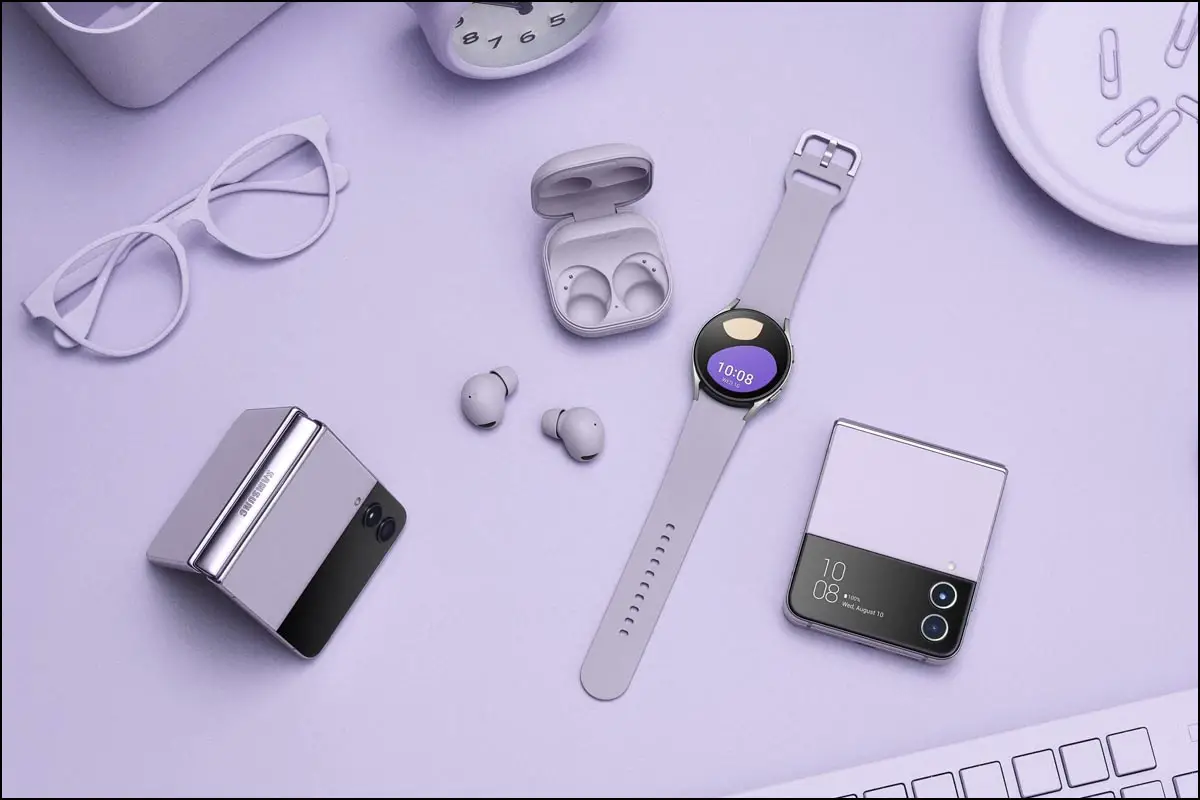 Steps to Access the Samsung Remote Test Lab
To access Samsung's Remote Test Lab service, you need to create a Samsung account using your web browser. Here's how:
1. Head over to the Remote Test Lab service page on Samsung's official website and click on the Sign in button from the top-right corner.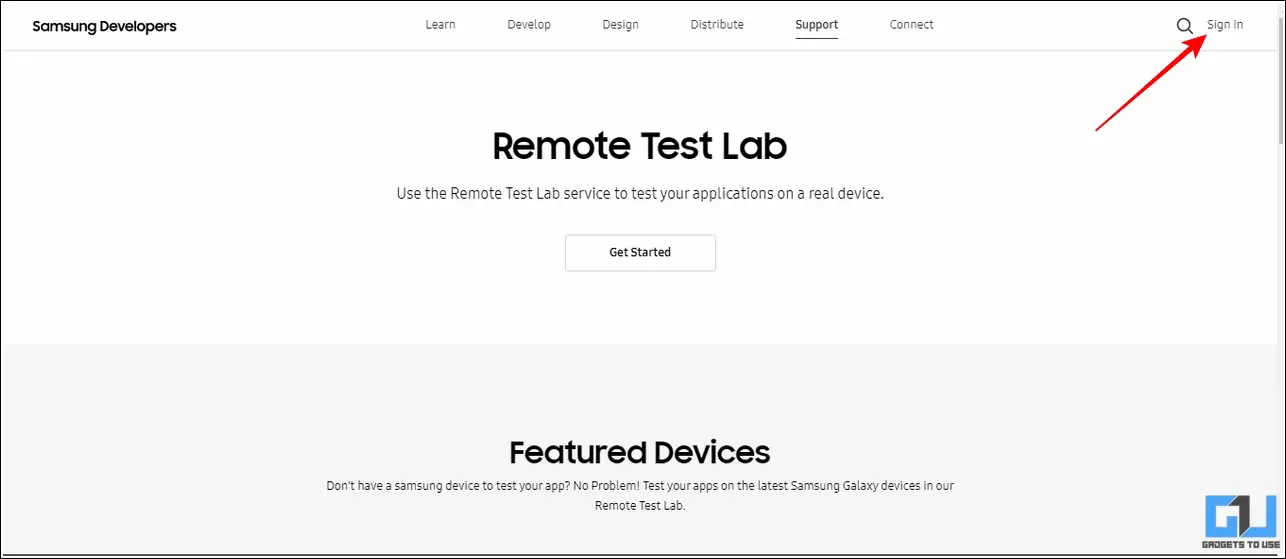 2. Next, create a new Samsung account or sign in to your existing Google account to create one for you.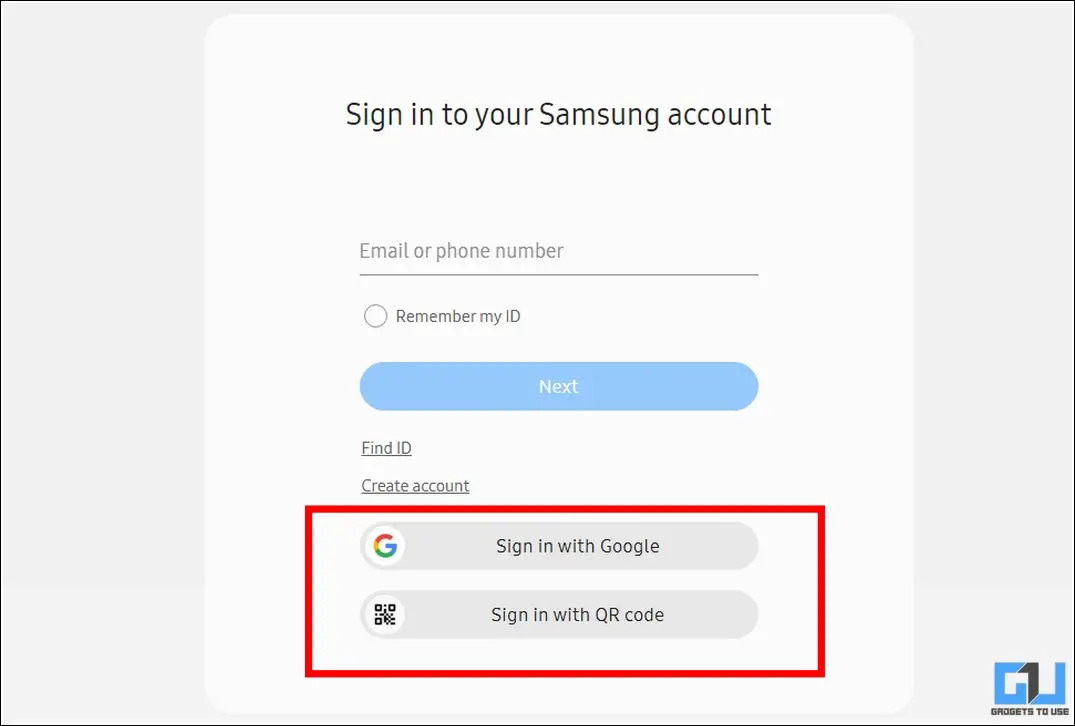 3. Accept the terms and conditions on the following page and tap on the Get Started button.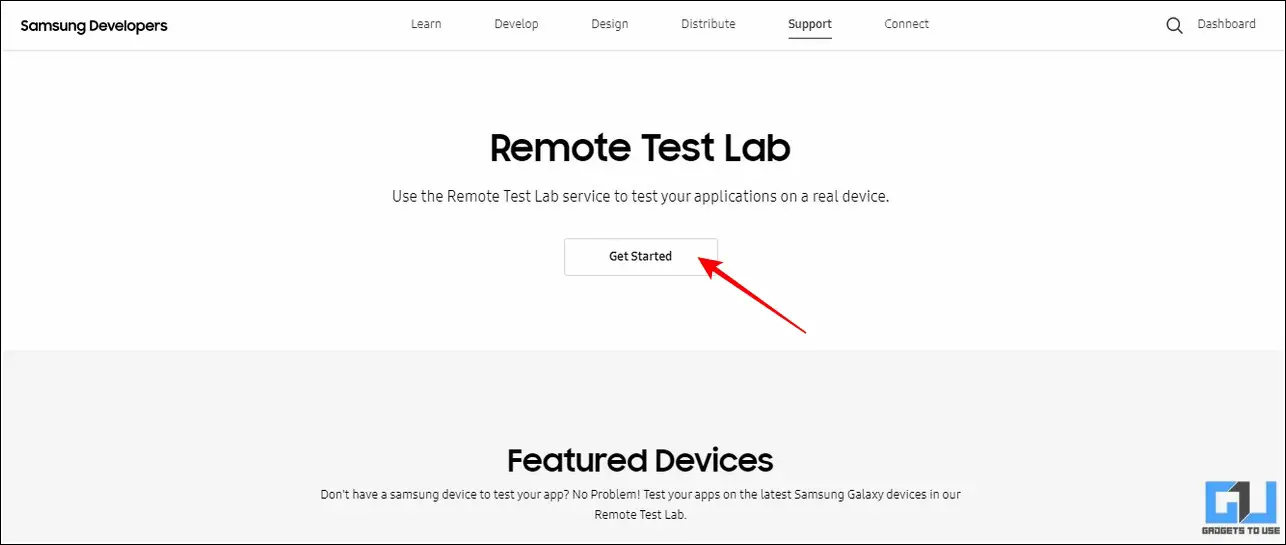 4. On the next page, pick your desired Samsung smartphone and click on it to launch its instance. Or ou can choose to experience a Samsung watch from the left pane.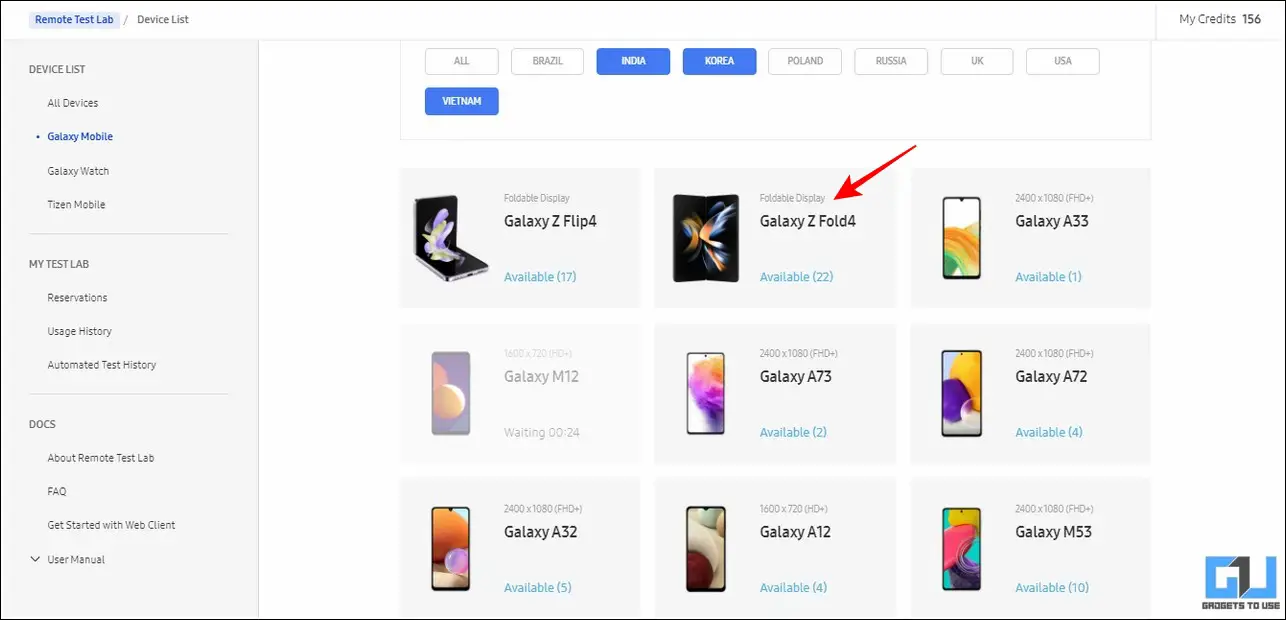 5. Choose your preferred location and set your desired time to reserve the selected device. You can reserve a device for up to maximum of 2 hours to remotely explore the phone in real-time using your network connection. Reserving a phone requires credits which will automatically get credited to you at the start of each day
6. Finally, click on the Start button to launch the RTL web client for the desired phone or watch of your choice.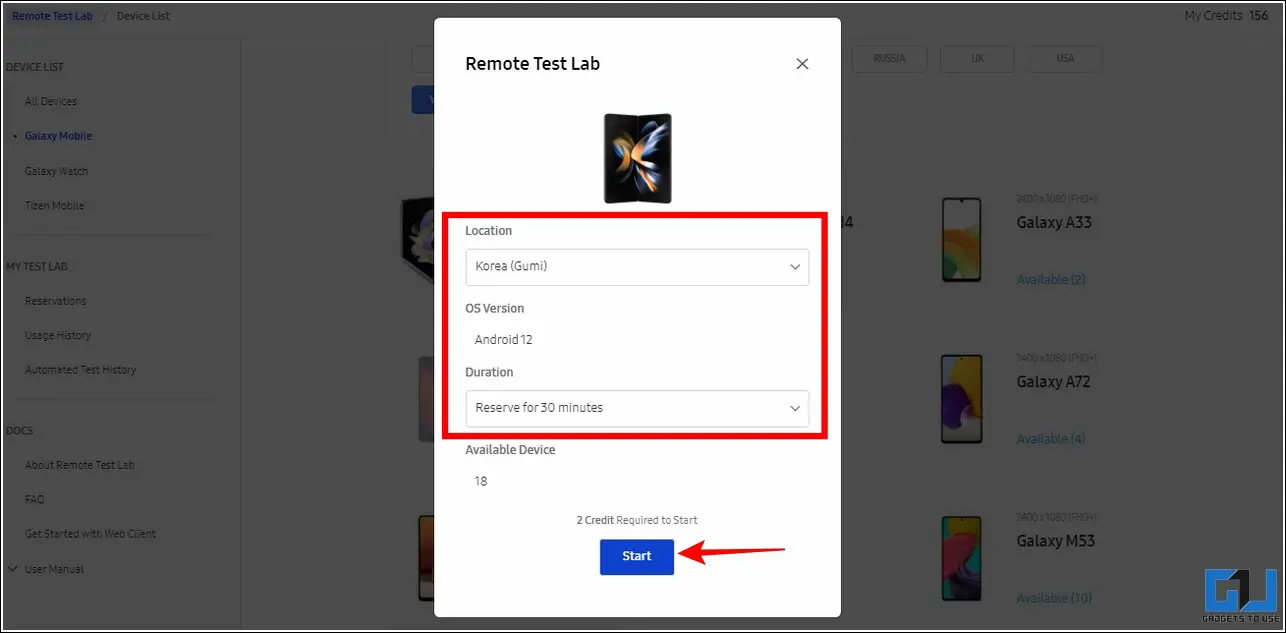 View and Experience any Samsung Phone Before Buying
Now that you've successfully launched the remote session of your desired Samsung device, let's look at all the features this service offers to you:
1. You can browse your chosen Samsung phone to use its features like a physical device. If your selected phone supports S-Pen, you can change the input by clicking on the Input button in the right sidebar.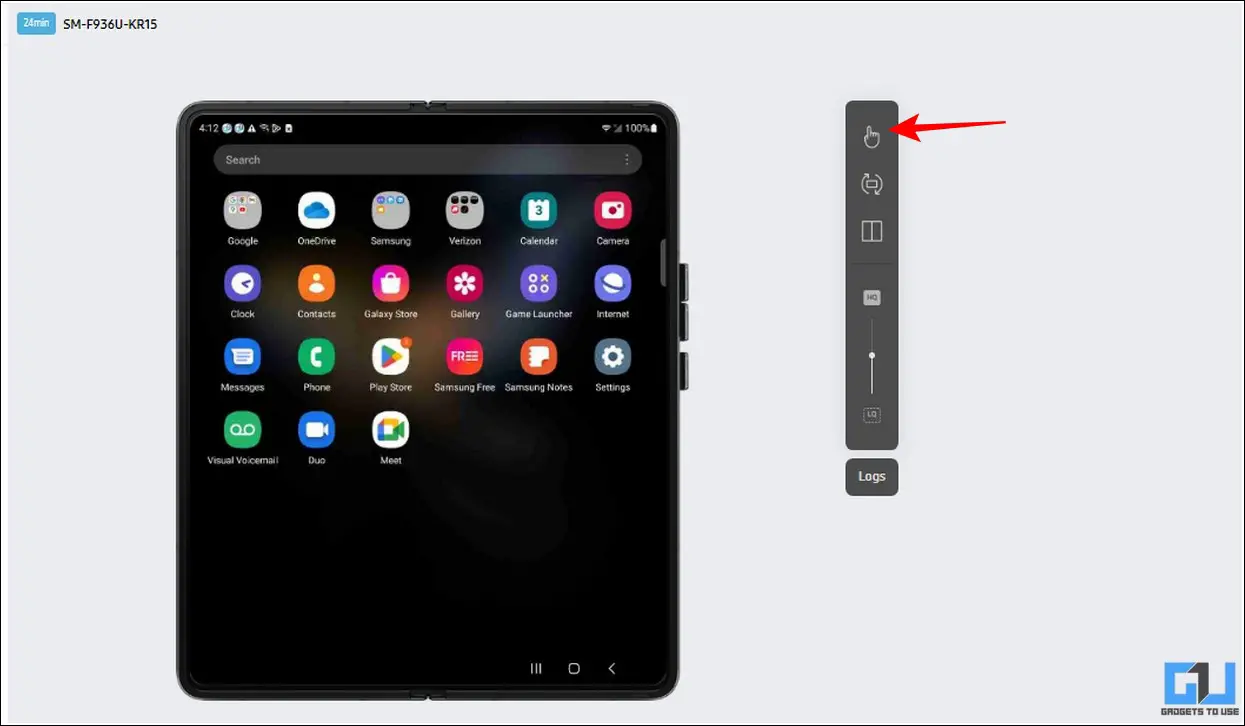 2. Next, you can also change the orientation of your phone by clicking the Rotation button.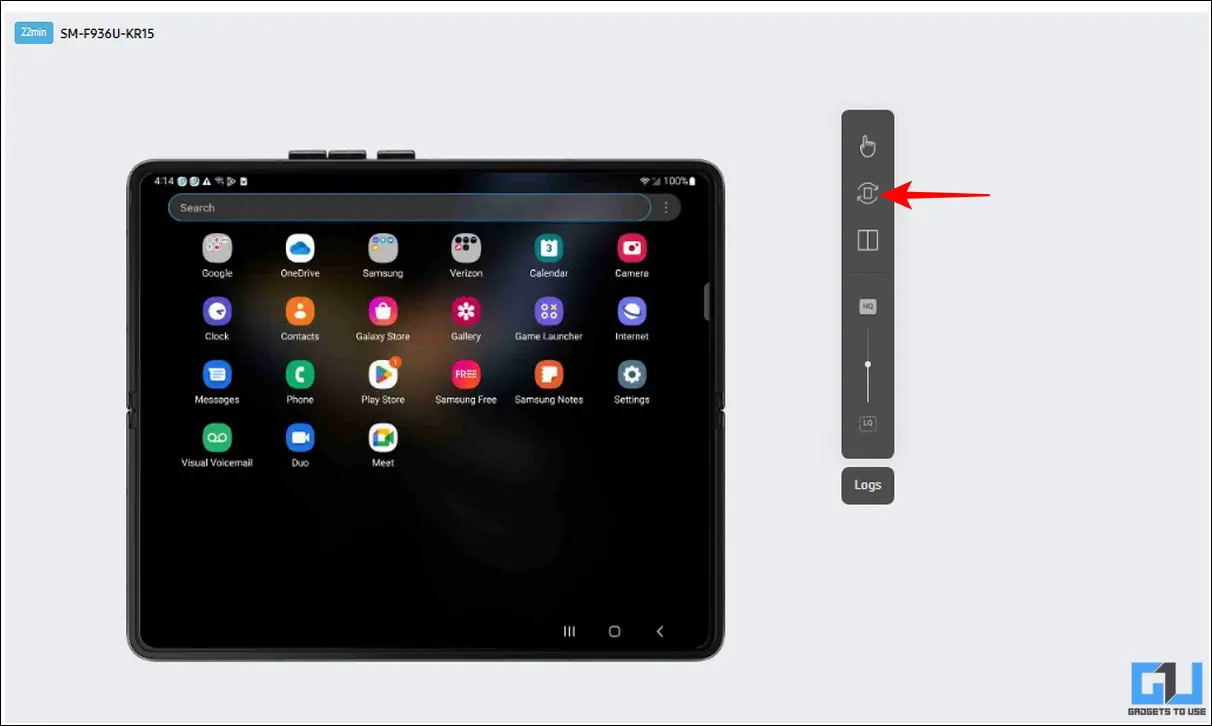 3. If you have picked a foldable/flippable device, you can fold and unfold it via the fold/flip switch button.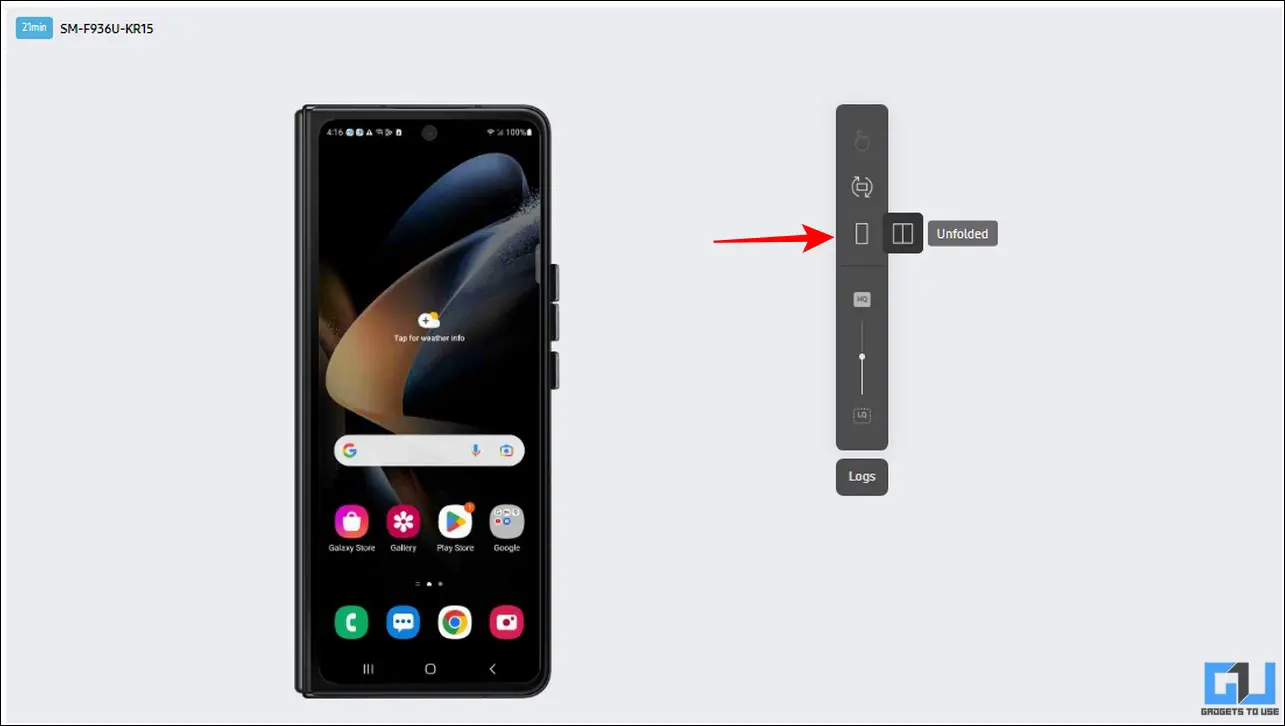 4. Finally, you can adjust the device preview quality by adjusting the Quality Slider, in case of a poor internet connection you can reduce the quality to for a lag-free experience.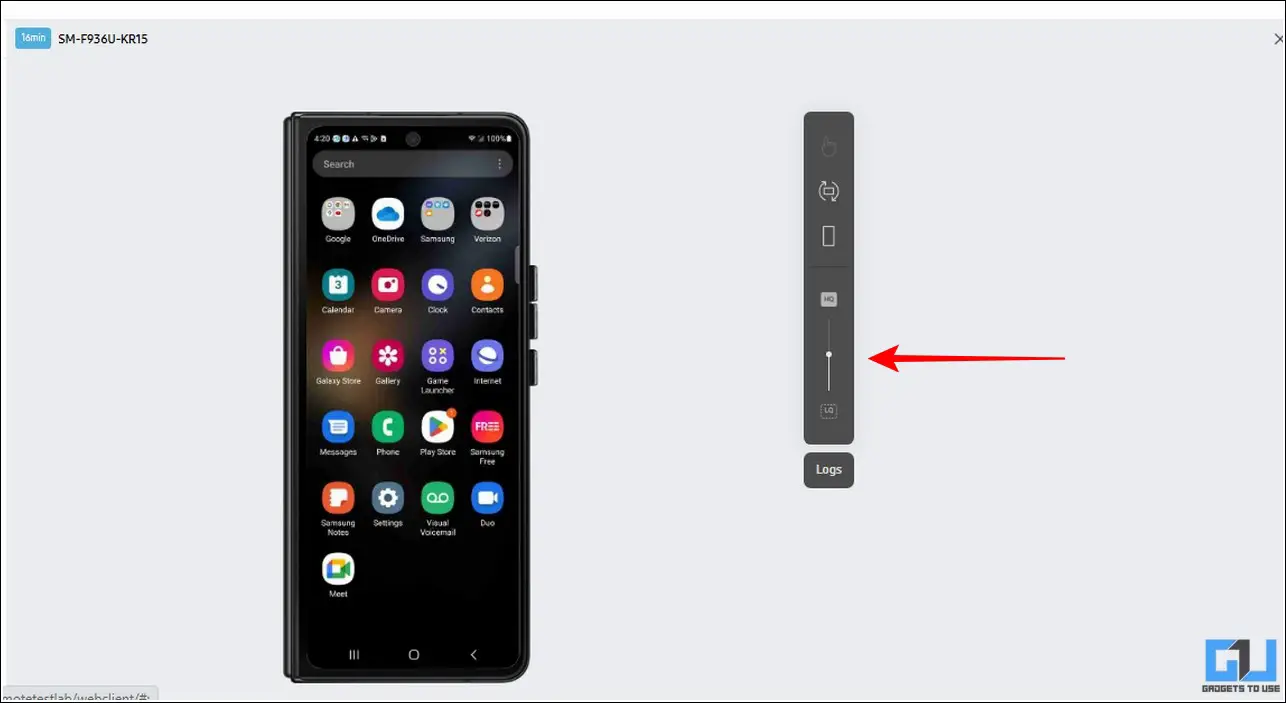 5. Except for calls and messages, you can access all the features of the Samsung phone to gain a better understanding before buying it.
Install and Test Apps on Samsung Phone Online
Besides exploring the device, the Remote Test Lab feature allows you to install and test any Android app just like you do it on a real Samsung phone. You can either sign in with a dummy Google account or import your own Android app using the in-app settings. Here's how:
1. To test an app, sign in with your desired Google account. We strongly recommend that you use a dummy or new Google account to avoid misuse of your crucial data. Do not ever sign in with your primary Google account to test apps on this service as your account details might become accessible to the next person reserving the phone.
2. If you have an APK file for the Android app that you wish to test, you can install it from the left sidebar. Click on the Applications tab and press the Import icon.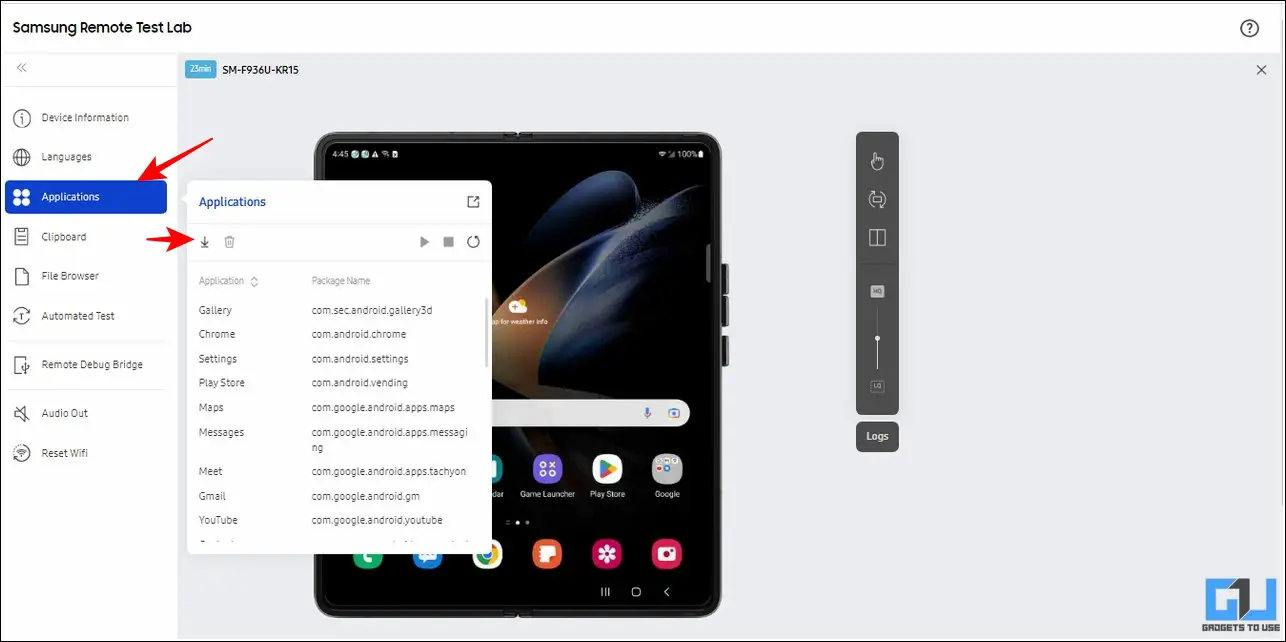 3. Browse and choose your desired APK file and wait for a few seconds to complete its installation.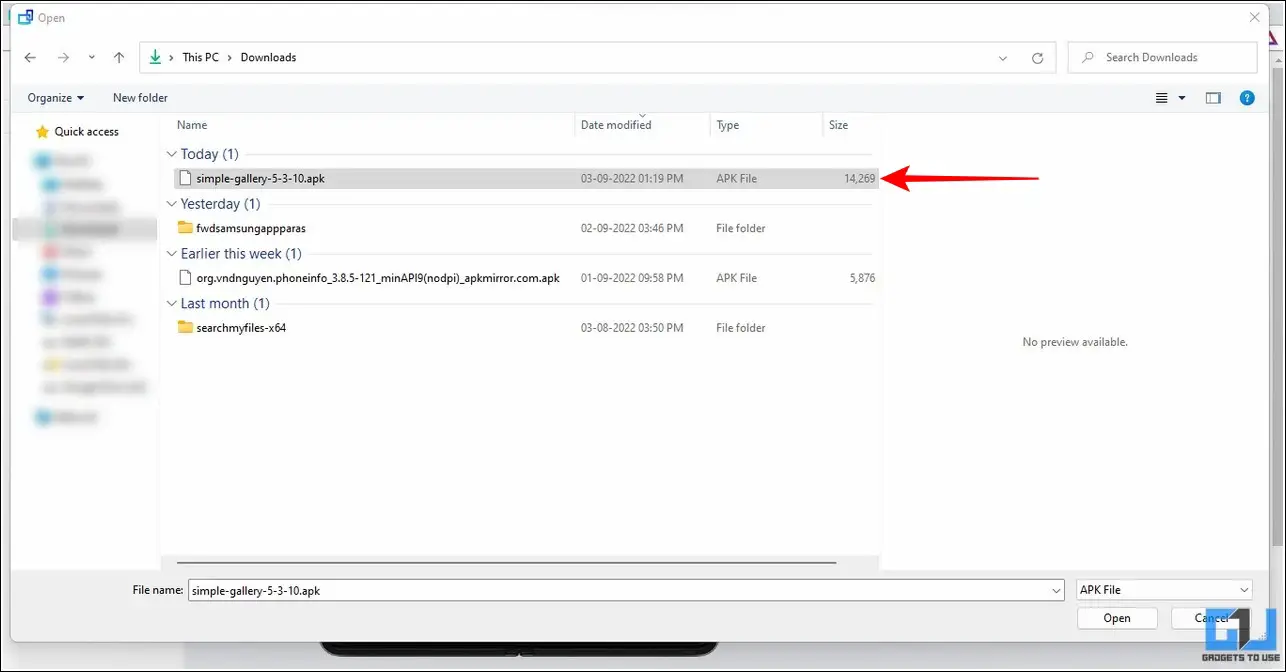 4. You can now test the installed application on your selected Samsung device just like a physical phone.
Use RDB to Connect and Use Online Samsung Device for Development
If you're an Android developer and frequently build apps to test it, you can connect the online Samsung device to your Android Studio using Remote Debug Bridge (RDB). Once connected, you can access the phone, right from the Studio application like any other connected physical Android device.
1. Click on the Remote Debug Bridge option from the left sidebar and press the Connect button to configure the online instance for RDB.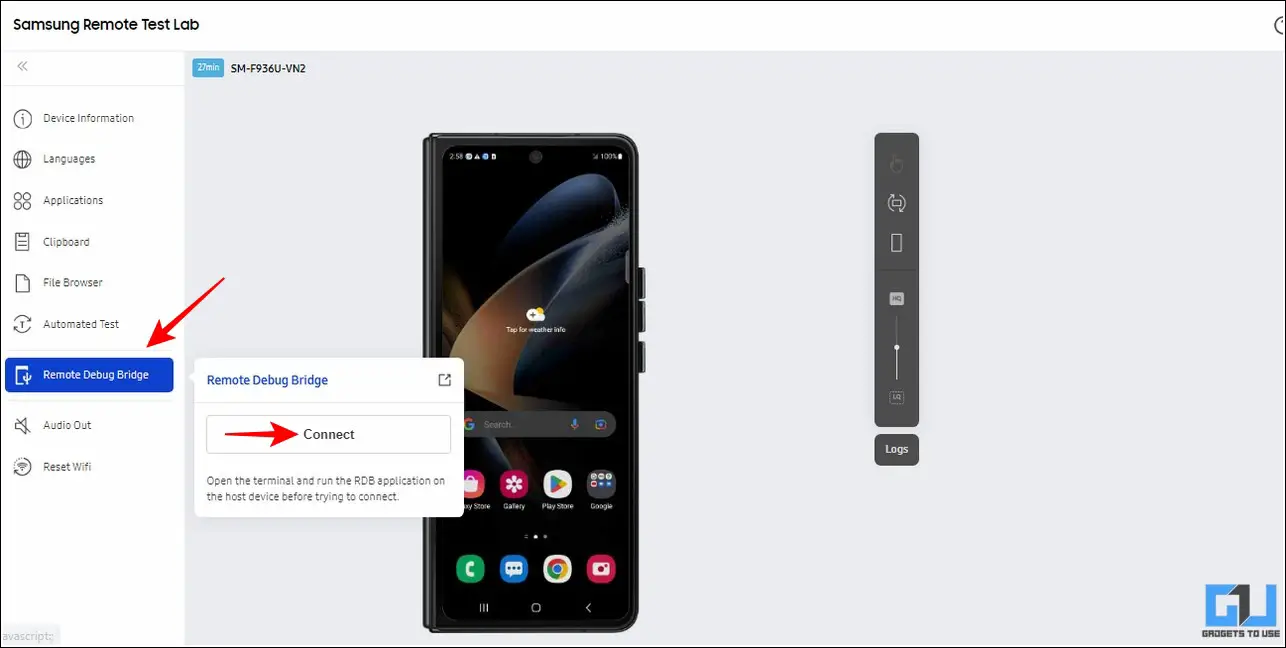 2. Next, follow the on-screen instructions to add it to your development environment. You can refer to the developer guide from Samsung to get a detailed insight into it.
Note: You must enable USB Debugging on the Samsung device in order to use the RDB feature.
Bonus Tip: View Live Camera Feed Remotely from any Android Device
Besides remotely accessing the entire Samsung device, you can also configure any Android device to view its live camera feed from anywhere. Follow our detailed walkthrough to See Camera Live Feed Remotely from any Android Phone to achieve the same.
FAQs
Q: Is there an online Emulator to use Samsung phones?
A: Yes, you can use the Remote Test Lab service available online to access and test any Samsung device.
Q: How to use Samsung Remote Test Lab?
A: You need to create a new Samsung account and agree to the provided terms and conditions to access it. Follow the steps mentioned in this explainer to achieve the same.
Q: What is the pricing of using the Samsung Remote Test lab?
A: Once you create a developer account with Samsung, it is free to use. You can reserve any Samsung phone of your choice by using credits which get refreshed each day.
Q: How to Wakeup the phone in the Samsung Remote Test lab?
A: You need to single click on the power button to wake the screen of the phone, in Samsung Remote Test Lab.
Final Remarks: Try Before you Buy
We hope this guide has helped you to experience your favorite Samsung phone before buying using the Remote Test Lab service. With this, you can experience the software experience of any Samsung phone, without visiting your nearby store, and waiting in the queue, for as long as you want. If you've learned something new, then hit the like button and share it. Check out other useful tips linked below, and stay tuned for more awesome informative guides.
You might be interested in:
You can also follow us for instant tech news at Google News or for tips and tricks, smartphones & gadgets reviews, join GadgetsToUse Telegram Group, or for the latest review videos subscribe GadgetsToUse Youtube Channel.