UVA-Tech rematch not likely as teams battle the calendar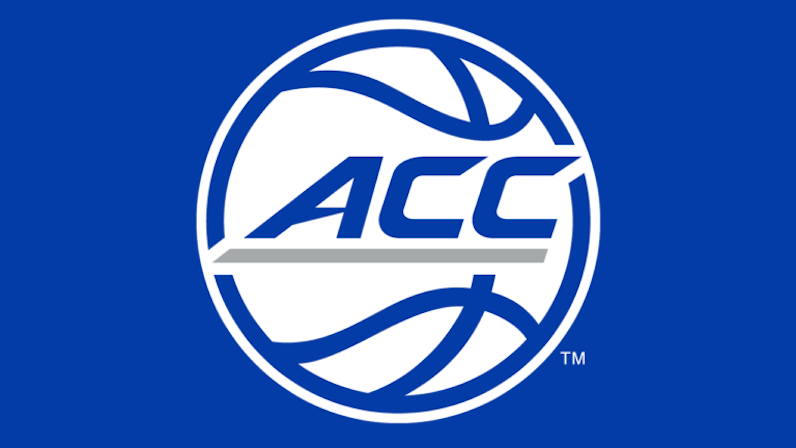 By Jerry Ratcliffe
Virginia may have to wait to the postseason for any chance of avenging Saturday's loss to rival Virginia Tech. In fact, there is a chance that none of the ACC's remaining postponements will ever be played.
Syracuse coach Jim Boeheim said during Monday's ACC Coaches teleconference that there's not enough room on the schedule for extra games.
Virginia's Tony Bennett said on his radio show Monday night that it would be a challenge to schedule a make up game with Tech or anyone else at this point with essentially 33 days befor the end of the regular season.
Bennett said that UVA and Tech looked at possibly playing last Saturday (which was a Tech upset win in Blacksburg), then turning around and playing the postponed game two days later in Charlottesville (Monday night).
That would have put the squeeze on both teams because UVA travels to NC State on Wednesday and hosts Louisville on Saturday. Tech plays Pitt on Wednesday and Miami on Saturday.
"There's maybe a window before the ACC Tournament," Bennett said, but cautioned that would be loading up teams with games as they're gearing up for postseason play.
Both teams play two games a week for the rest of the schedule, however there is one date that would appear to be the most attractive possibility, and that is on Wednesday, March 3. Again, that's the week leading up to the ACC Tournament.
Virginia hosts Miami that Monday night, March 1, and plays at Louisville on Saturday the 6th to close out the regular season. The Hokies' only game that week is on Saturday, March 6, vs. NC State.
The ACC Tournament begins on Tuesday, March 9 in Greensboro.
Not only are coaches looking at possible dates, but the ACC's Covid-19 testing policy also plays a role.
Dr. John MacKnight, UVA's team physician and a member of the ACC's medical board, said that the league mandates teams test three times a week on non-consecutive days for a good snapshot of a team's health.
"If you try to insert the postponed games into a schedule that was already intrinsically tight, especially if you're on the road, that's a challenge," MacKnight said. "If you're on the road, how do you do the testing to meet the standard and tell your opponent that you're OK to play?"
MacKnight, who said before the season began that college basketball would have much more trouble than football because of the amount of travel, games, and tight turnarounds, has been pleased for the most part that even more games haven't been postponed or eventually cancelled.
"We kind of thought when the season started that if we played half of our games we were going to be happy with that," MacKnight said of the ACC's medical board. "That's going to be pretty good. Anything we got above that was going to be gravy.
"Realistically, that's not going to happen. We just hope to get most of them in."
Withe the remaining calendar so contracted, there's no reasonable place to stick in the previously postponed games for the league.
Even the postseason will pose a challenge, MacKnight believes.
The ACC said Monday that it plans to hold the ACC Tournament as scheduled, and the NCAA has already announced it will play its entire postseason tournament in various venues in the Indianapolis area.
"This makes me nervous," MacKnight said. "It's a very different bubble (that the NBA's Orlando venture last year), and covering large areas in Indianapolis. I'm not sure bubble is a super accurate term. It is the model that clearly makes the most sense but there's a lot of exposure risk because you've got to e traveling every day, practice venues, game venues, hotels.
"It's not a snow globe," MacKnight said. "It's going to have to be like Willy Wonka … nobody goes in, nobody comes out."
While he is cautiously optimistic about postseason, MacKnight said it will be a challenge.
"I'm afraid we're likely to see a similar pattern [as the regular season]," MacKnight said. "Name 68 teams and there's the likelihood that a percentage of those groups are going to have problems."
If the Wahoos seek revenge against their state rivals, it may have to come by the luck of the draw in Greensboro.