Still waiting on blockchain to catch up with the hype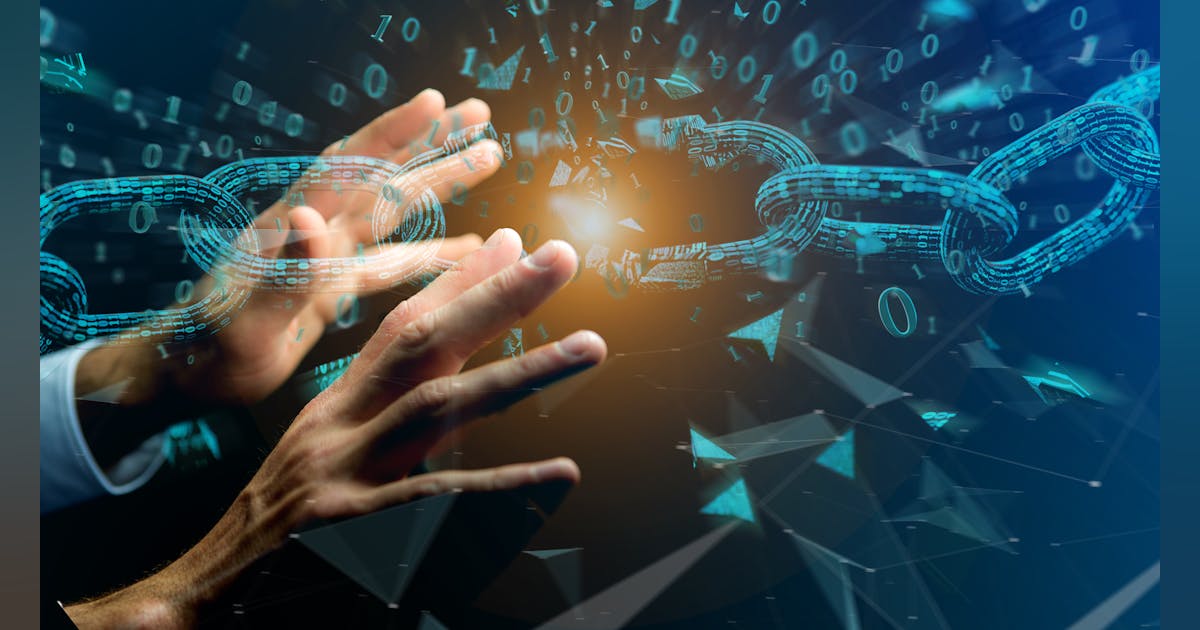 Blockchain burst on the transportation scene last decade as a futuristic solution to a current supply chain problem: visibility. But after seeing blockchain-enabled cryptocurrency markets plummet this year, transportation leaders might wonder if blockchain is the logistics solution some envisioned. The bad press and sinking valuations on the crypto markets might be getting in the way of the thing blockchain needs most to become a vital part of the supply chain: massive buy-in across industries.
"Blockchain is the underlying infrastructure that crypto runs on—that's all it is," Joe Russo, VP of IT and security at Isaac Instruments, told FleetOwner. "People need to understand it's not the same thing. Blockchain is like your transport mechanism. Cryptocurrency runs on top of blockchain because it's secure, it's transparent. It's two different things."
See also: Understanding blockchain in trucking
Blockchain technology enables a distributed ledger that uses cryptography to create transaction records shared by all network users. Russo said it works to solve trust problems by supplying a verifiable, decentralized transactions record. All network members can post transactions directly to other peers without relying on an intermediary. 
Each node can submit transactions by broadcasting them to the blockchain network, where all other nodes can see the transactions. Every user on a network can make and record transactions. Each node maintains a complete local copy of the blockchain ledger, which is compared against the log broadcast by other nodes, which enforces the transparency of the network. 
Russo explained that transparency could make supply chains more secure and visible from manufacturer to end-user. Anyone with access could track freight from a whole truckload to an individual pallet. But this is still more conceptual than actual.
"Everything you read about supply chain and blockchain in the transport industry is that this will transform the supply chain because of the greater transparency and efficiency," Russo said. "But those are just buzzwords. So how do you apply it? That's where I feel the industry is having a hard time because they haven't figured out the use case."
Blockchain: 'Overhyped, oversold' today
"Right now, in our world today, blockchain—and cryptocurrencies—is overhyped. It's oversold," Garry Golden, a transportation futurist, said during a keynote address at the Solera Outlook 2022 conference in May. 
"It's in the not-ready-for-primetime stage," Golden added. "But that doesn't mean we can't apply foresight and image implications and prepare for a future when it arrives."
Golden noted that back in 1999, when the internet was in its early days of connecting people, people could understand what the internet was—a computer network—but couldn't imagine what it would become. 
See also: The pandemic is accelerating the need for blockchain
"I couldn't imagine then that there will be a search company called Google that would dominate the world," he said. "Or a social network company called Facebook. Or that I would click a button and get into a car with a stranger. Or I could put my home on a site called Airbnb. You could not imagine the future based on the definition of 'network computers.'"
Blockchain is a decentralized ledger. "What is it that we can't imagine will happen around such a simple definition?" Golden said. 
A visible future
Manufacturers and shippers want visibility across their operations. This includes supplier activity, sourcing, procurement, and shop floor operations. Most supply chains stretch across continents—if not the globe—making transparency challenging.
Russo said that blockchain's transparency, security, and integrity could make supply chains more efficient. Where there are strict compliance measures and regulations—such as temperature-controlled transportation, blockchain offers real-time information and auditable transaction history. All stakeholders in the supply chain would have the same visibility into when materials are shipped, who hauled the materials, and their expected arrival details.
See also: Determining when to adopt new technology
It can provide value by storing sensor data on a distributed ledger when layered with other emerging technologies, such as the internet of things. Blockchain could facilitate automated ordering and autonomous preventative maintenance procedures integrated with an enterprise-resource-planning system. 
Russo said it would take the larger carriers, manufacturers, and shippers to embrace and successfully use blockchain to take hold in the transportation industry. 
Blockchain in transportation "could be around the corner," Russo added. "But it doesn't help that people still think that blockchain and cryptocurrency are the same. With all that's happening now with the cryptocurrency valuation going down the tubes, people ask why they should look at blockchain."
Understanding the flow of information
For blockchain to be embraced by trucking and other transportation industries, Russo said supply chain stakeholders need to understand the technology better. "It's about educating the fleet owners on the differences between the key terminologies," he explained. "What are the benefits for them and for the industry? That is where things should start."
Golden said he sees a future where fleet management relies on blockchain. "We can look to supply chains and we see information flows, we see inventory flows, we see financial flows—all those things are going to go on chain in the years ahead."
See also: Loss of technology jobs presents opportunity for trucking
Once information is put on the blockchain, users can always refer back to its origin, Golden explained. "If you have blockchain-based fleet management, data is always in a state of audibility and compliance. You can't change it."
Added Isaac's Russo: "The key point is everyone who's looking at blockchain needs to understand what their use-case is for blockchain. That's the only way you can move forward and have a plan for how you're going to implement it. 
"I see blockchain as something that might really help these smaller, family-run trucking companies that might lack the skills or staff to really secure themselves. If we can provide them with something that's scalable, whether they're two trucks or 100 trucks, I think that will help. But it's really about coming together and making this happen across the entire industry. You can't do it in a silo."