Micron to sell Utah computer chip factory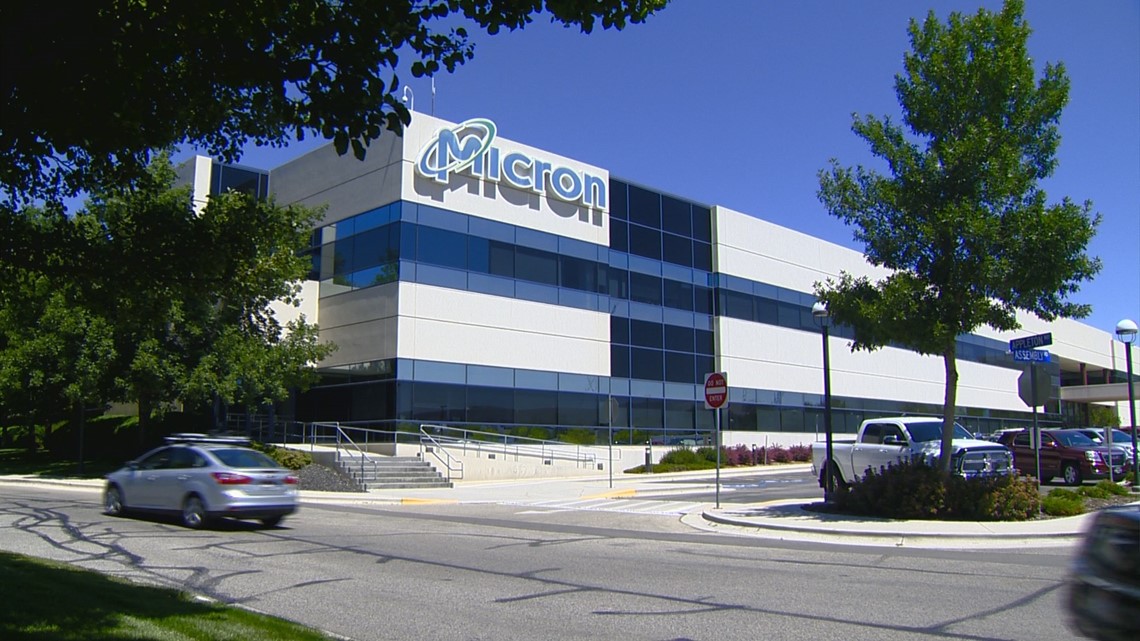 The sale is part of a broader shift in strategy for the Boise-based computer chip manufacturer.
BOISE, Idaho — Micron Technology on Tuesday announced that it is in discussions to sell its Lehi, Utah computer chip manufacturing plant as part of a larger shift by the company to focus on memory and storage innovations for data centers.
The Boise-based company said it's aiming to reach a sale agreement for the factory by the end of the year.
The $1.3 billion fab plant, which includes multiple buildings and more than 2 million square feet of space east of I-15 in Lehi, was built in the late 1990s.
The Lehi plant is the company's only factory that makes 3D XPoint, a memory storage technology developed jointly by Micron and Intel to fill the gap in the storage market between DRAM and NAND flash.
Micron bought out Intel's interest in the partnership – called IM Flash Technologies – for $1.5 billion in January 2019. At the time, the company had big plans for 3D XPoint and the Lehi facility.
"The Utah-based facility provides us with the manufacturing flexibility and highly skilled talent to drive 3D XPoint development and innovation, and to deliver on our emerging technology roadmap," Micron President and CEO Sanjay Mehrotra said in a January 2019 statement.
A little over two years later, those plans have changed significantly.
Micron has ceased the development and production of 3D XPoint and is now shifting resources to focus on investment in so-called Compute Express Link (CXL)-enabled products.
According to the company, CXL is the recently introduced industry-standard interface that enables flexible connection between compute, memory and storage.
"Memory and storage are critical to the data economy, and the need for data center memory innovation has never been greater," Mehrotra said in a news release on Tuesday. "As a leader in memory and storage, Micron is committed to leading innovation to unleash the next generation of data centers. Today's announcement reflects our focus to invest in high-value solutions for customers that also deliver strong shareholder returns."
Micron cited "broad proliferation" of artificial intelligence and advances in data analytics that necessitate a change from 3D XPoint to CXL.
The CXL interface will allow for more platform innovation in data centers, Micron said.
The company added that it "sees immense promise in new classes of memory-centric solutions that utilize CXL to scale the capacity, performance and content required by applications to run on infrastructure with greater architectural freedom."
Though it is sunsetting the 3D XPoint initiative, Micron promised to apply the knowledge it gained from the initiative to new types of memory products.