Hon Hai posts new high for January sales on iPhone 12 strength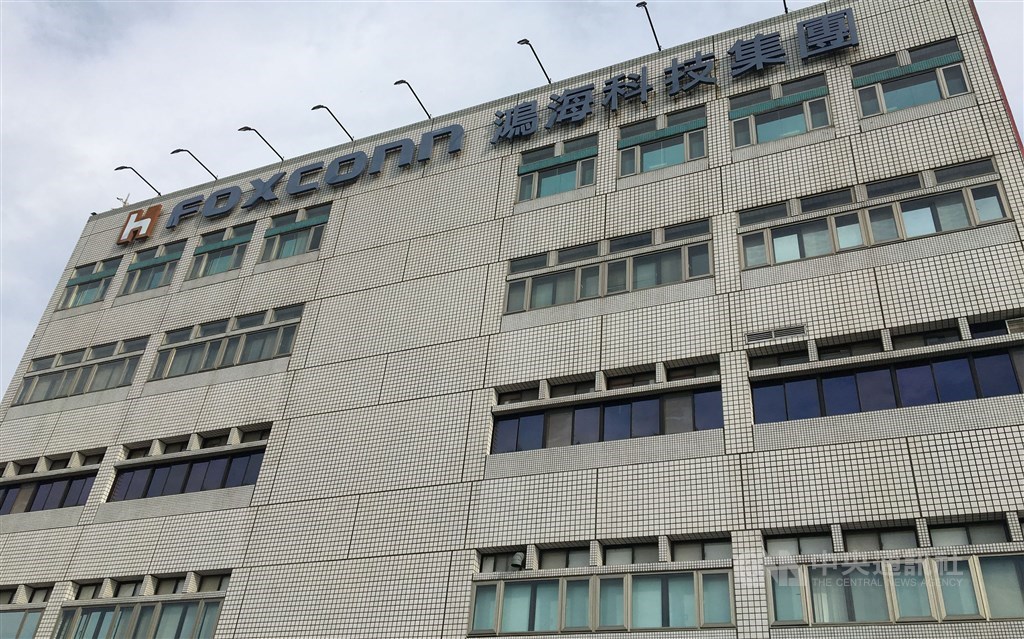 Taipei, Feb. 5 (CNA) Hon Hai Precision Industry Co., a key Apple supplier, posted consolidated sales in January that were the highest in the company's history for the month because of the ongoing strength of the newest iPhone 12 series.
The iPhone assembler, also known as Foxconn internationally, had consolidated sales of NT$500.22 billion (US$17.61 billion) in January, up 37.21 percent from a year earlier, the company said in a statement.
But the January figure was down 29.92 percent from December, when Hon Hai's consolidated sales of NT$713.78 billion exceeded NT$700 billion for the first time in any month since it was founded.
The fourth quarter is traditionally a peak season for Hon Hai and other tech-gadget suppliers.
Analysts said the iPhone 12 series, the first of Apple's smartphones to support 5G communications, has sold well, which kept Hon Hai's production lines in Shenzhen and Zhengzhou busy in January after the record-setting pace a month earlier.
Hon Hai also got a boost from the booming stay-at-home economy and enjoyed an increase in shipments of servers and cloud-related devices during the month.
Compared with a year earlier, Hon Hai said, the company's consumer electronics division posted the strongest growth in January followed by the electronics component division, the computer division, and the cloud-related device division.
On a month-on-month basis, the sizeable decline in sales was not out of line with past performance, but neither Hon Hai's statement nor analysts identified specific products or subsidiaries to account for the nearly 30 percent drop.
The company did say in its statement that its cloud-related gadget division fared the best in January compared to December.
It was followed by the computer division and electronics component division, with the consumer electronics division seeing the biggest drop-off in January from a month earlier, according to the company.
Some growth momentum may be provided in the coming months by the rising popularity of the two bigger models of the new iPhone 12 series, the iPhone 12 Pro and iPhone 12 Max, that are reportedly being assembled exclusively by Hon Hai.
Apple is increasing its orders for the two models in the first half of the year, and Hon Hai is offering incentives to get workers to continue working at its production lines in China during the Lunar New Year break to boost production, analysts said.
Though the first quarter is typically the weakest of the year for electronics makers, Hon Hai could continue to benefit from stronger iPhone orders to post consolidated sales of at least NT$1.25 trillion during the quarter, which would represent a 35 percent increase from a year earlier, analysts said.