Georgia Tech student Aya Ayoub invention to help homeless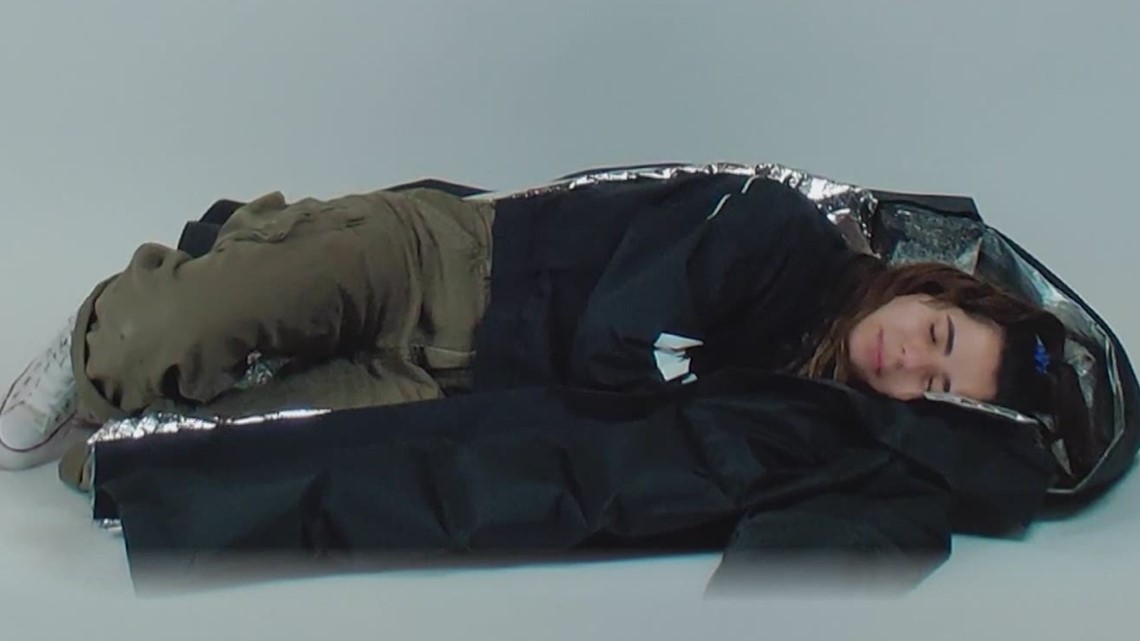 Her time at Tech taught her that making a difference for millions of people can be one idea away.
ATLANTA — What was once Georgia School of Technology first opened in 1888 with 84 students. Now, nearly 16,000 students are part of what Aya Ayoubi calls a "making atmosphere."
"They encourage us to do prototyping, developing, and creating," Ayoubi listed "It's honestly one of the things I love most about Georgia Tech."
It compelled her to combine that inspiration to create, with her personal experience.
"I'm really excited to see it come to fruition," she said.
Ayoubi, who is from Jordan, wanted to make something to help a growing need she saw among the homeless population in Atlanta. She also wanted to fulfill a need she saw around her as a child. 
"I'm from Jordan and my country has a big refugee crisis; it is very heartbreaking," she explained. "I actually want it to alleviate the circumstances they go through and improve their standard of living."
Her time at Tech taught her that making a difference for millions of people can be one idea away.
"That is where the idea for the Delta Jacket came to be," he explained.
Ayoubi asked some of the homeless in Atlanta to be part of her research and development of an inflatable and reversible coat. 
"Their experiences and input helped me map out pain points, and working with them helped me figure out some of unspoken micro aggressions we could address," she added
The result: a jacket that's inflatable to rest on and a coat that adapts to weather changes. It reflects heat in the summer and traps warmth in winter.
The Delta Jacket's design uses materials and technology that emulates the way penguins puff up to retain heat. It's designed to be waterproof, wind-breaking, and can raise body temperature with a lining made from a thermal blanket. It is also easy to clean and can be rolled up and put in a small bag so it's easy to carry.
It won Ayoubi a prestigious award: Georgia Tech's InVenture 1st prize, along with the People's choice award. It's $20,000 dollars and a free U.S. patent filing by Georgia Tech's Office of Technology Licensing. 
It is a prize and honor that means a lot; but Ayoubi said the real achievement would be fulfilling her dream to take an idea from her college campus to helping people in need, everywhere.