City launches 6 new website designs | Local News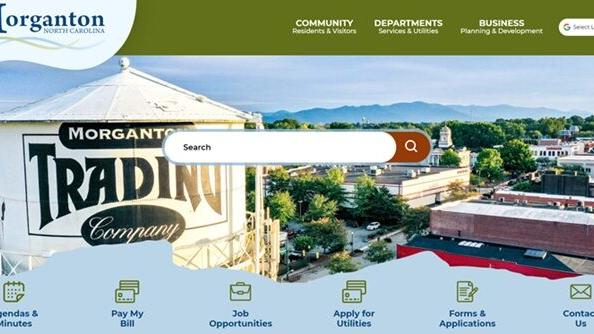 Special to The News Herald

For those thinking there's something different about the city of Morganton's websites lately, they aren't wrong.
After more than eight months of work, the city recently launched six new websites. The new city websites have a completely overhauled design, are more user-friendly, navigate intuitively and are packed with updated features.
The city worked with Municode, which has more than 75 years of experience working with local governments, to build the new websites. The new sites are packed with ADA compliant features, can be translated into different languages, offer the ability for users to submit forms and applications online, and provide users quick access to what they need with more intuitive navigation.
The new websites are budget-friendly, also — the city paid for the new sites using CARES Act dollars. It became clear during the COVID-19 outbreak that the city's web presence was not ready to handle moving business online, and updating and improving its online presence became more critical than ever. Using CARES Act money to pay for the development of the new websites ensured it was being fiscally responsible about the process, too.
The websites are the result of collaboration between more than 50 city employees spanning every city department. The level of collaboration ensured the new websites had unique perspectives shaping them during the design and build process, and made them ready for any user who may encounter them.