Cash strapped for a new computer for work and school? Here's what you can do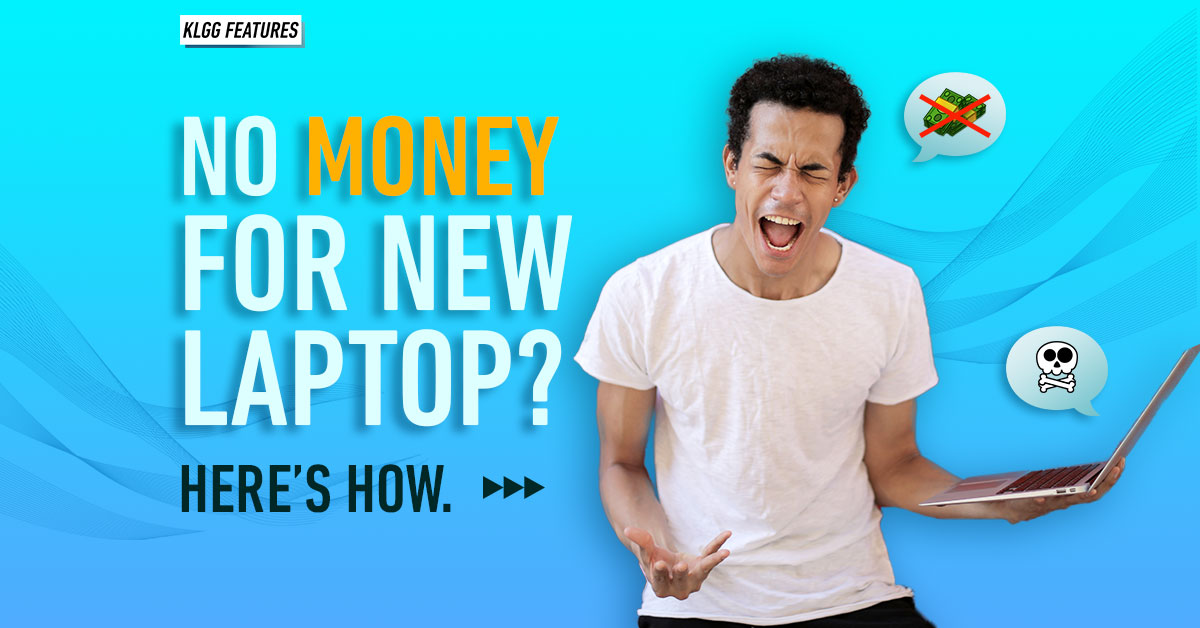 Working and learning from home may have become quite the norm for most of us, but it is most unfortunate when your income has been affected by the lockdown while your computer breaks down at the same time when you needed the most, but hope isn't all lost when you are cash strapped for a computer in times like this and here are the suggestions we'd recommend.
Shop for Old Refurbished Computers
Not all refurbished computers are terrible. If you have less than RM1000 to spend on a laptop, you can easily find a list of refurbished HP, Dell and Lenovo commercial laptops on Shopee and Lazada, they are mostly equipped with 2nd to 4th Generation Intel Core processors whicn can still work extremely well for learning and office related workflows, such laptops are usually retrieved from huge corporate IT departments as they retire them for upgrades, but in most cases they can still last a few more years and some sellers even offer a limited warranty period if anything goes wrong.
Of course, you may want to look out for newer generation processors on such machines and avoid getting one equipped with DDR2 memories, as you won't be able to upgrade that later due to the scarcity of the component, it is also recommended to get one with a hard drive as you can easily swap out for your own SSD when you need faster storage. Here are some of the listings that we think you can consider:
Lenovo Thinkpad X240 – from RM890
HP Elitebook 840 G3 – from RM758
Acer Travelmate P455 Series and others – from RM788
Dell Latitude E7240 and others – from RM766
Facebook Marketplace and Carousell
It's common for someone to give up their preloved computers for an upgrade or in exchange of urgent cash on open marketplaces like this, and sometimes you might even get a good deal if you are lucky. For instance, I managed to score a used Mac Mini M1 for RM2,200 on Carousell with AppleCare included, not to say that it is a super affordable computer when you are cash strapped, but you get the point, you can potentially stumble upon some pretty decent computers if you are willing to up your budget a little more than RM1000.
Computer Rental Services
This is probably the best way if you don't want to worry about reliability and technical issues of preloved computers, you can choose to rent a desktop or laptop from a handful of vendors when you simply perform a Google search.
One of the best vendors we have stumbled upon on is ZULEND, who offers the most flexible way of renting your laptop and desktop by either paying monthly or annually, take for instance the Dell Latitude E5420 pictured above, it is powered by a 2nd Gen Intel Core i5 processor paired with 4GB RAM and 120GB SSD, this is pretty sufficient if you aren't doing a lot of multitasking but even if you do require slightly more RAM and storage, you can always pick the option to upgrade the system when they deliver to you.
In addition, you can choose to have a short term loan from 3 to 12 months, and ultmately own the laptop by choosing the rent to own option, students can also enjoy a 10% off the total rental fee, this is also by far the only vendor that doesn't require a minimum rental quantity, which is why we think is actually worth recommending if you aren't prepared to splurge cash for a brand new laptop but require one to work on.
Disclaimer: This article is not sponsored by brands and companies mentioned above. Details are correct at the time of publishing and KLGadgetGuy does not guarantee that offers will remain the same at the point of accessing this article.