California tech company for deaf and hard of hearing community relocates HQ to Northwest Austin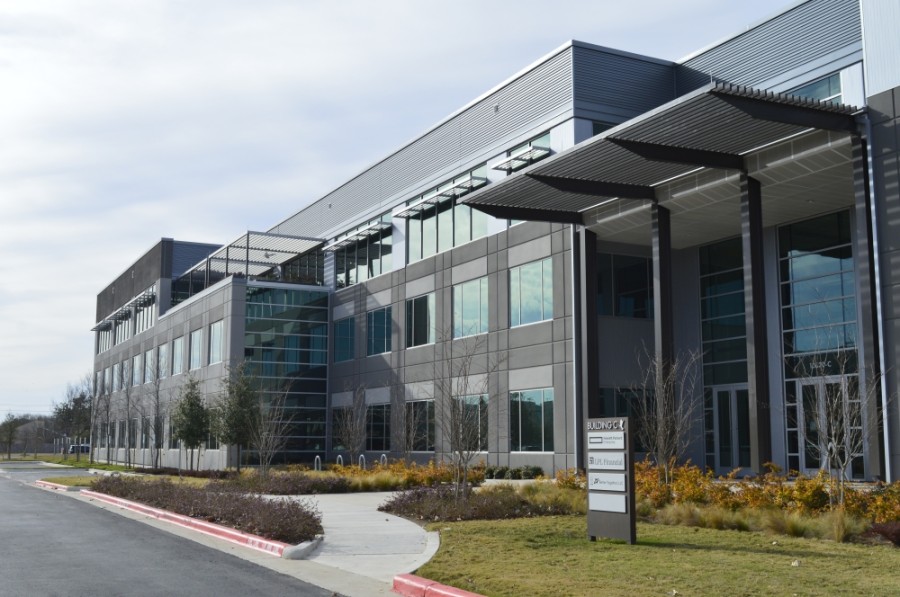 ZP Better Together, which builds hardware and software solutions for the deaf and hard of hearing community, has relocated its headquarters to the Paloma Ridge development in Northwest Austin, shown here. (Iain Oldman/Community Impact Newspaper)
ZP Better Together, a technology company that provides communications solutions for the deaf and hard of hearing, has relocated its headquarters from California to Northwest Austin.
The communications technology company's relocation is effective Jan. 28. ZVRS and Purple Communications, divisions of ZP, will occupy a portion of the Paloma Ridge development located at 13620 N. RM 620, Austin.
Tech companies Informatica and Hewlett Packard also reside in office space at Paloma Ridge.
The move officially relocates ZP's corporate headquarters to Austin from Rockland, California. According to a Jan. 28 news release from the company, ZP is moving 150 employees to its new headquarters.
"Austin is one of our nation's most deaf-friendly cities and a growing technology and business hub," ZP CEO Sherri Turpin said in the Jan. 28 news release. "We can think of no better home for our new headquarters and are very excited to strengthen our presence in Texas. This move will allow ZP to tap into a dynamic workforce, attract more deaf talent, accelerate our technology innovations and support an incredible community of people who share our passion and commitment to language and communication access."
ZVRS and Purple Communications create hardware and software products for the deaf and hard of hearing community, such as video remote interpreting, and real-time translation services, according to ZP's news release.
The communications company is now the latest of a string of California tech companies to set up shop in Austin.
Notably, Silicon Valley-based software giant Oracle in December announced it is moving its headquarters to Austin. Earlier in the year, Tesla officially announced its decision to build its next manufacturing plant in Travis County.