5 Cyber Threats That A VPN Can Handle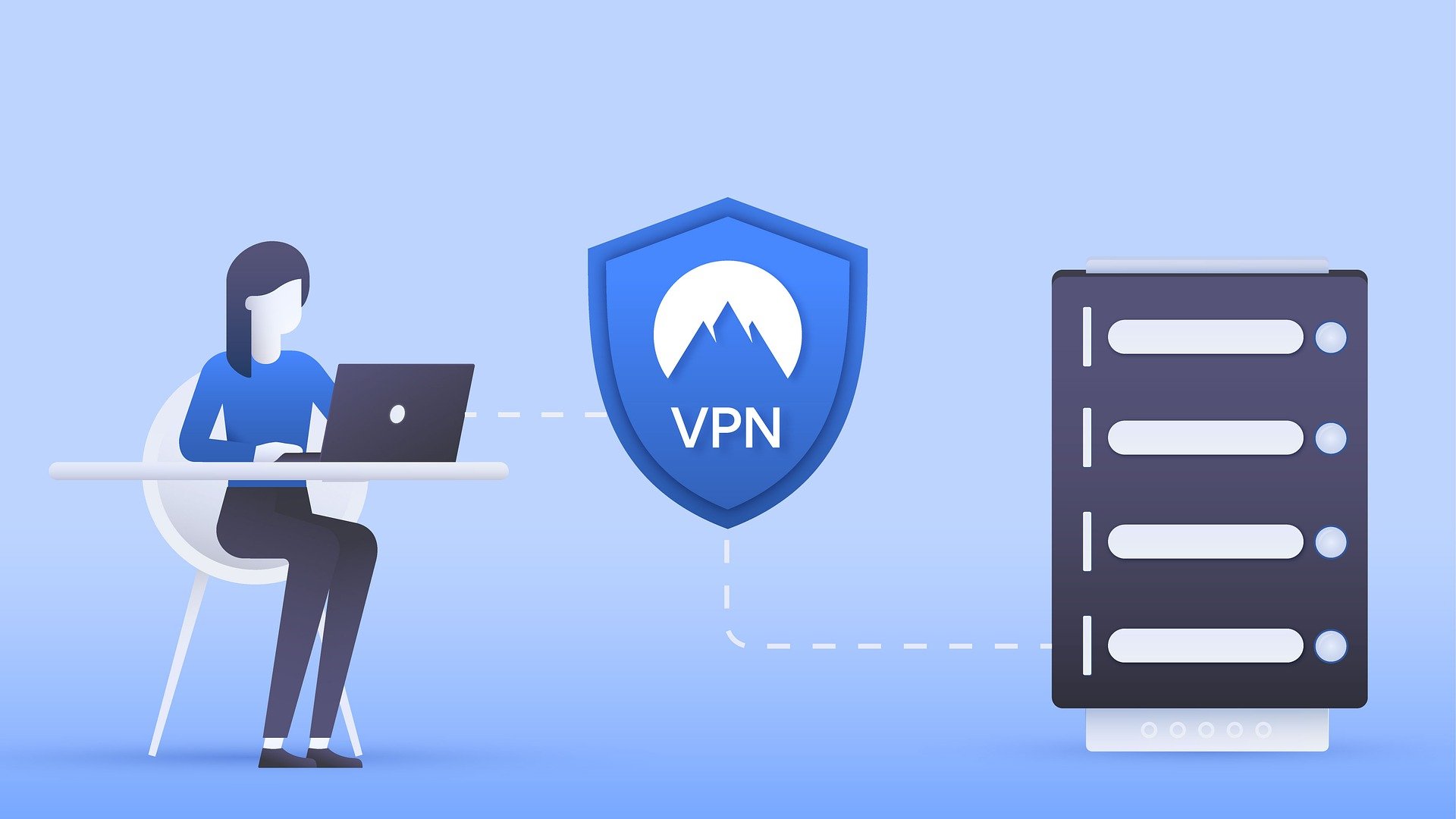 The increased availability of the internet comes with many benefits, with the notable one being convenience. Due to the proliferation of the internet, the work setting has morphed from office-based to remote work environments. Furthermore, the rise of the gig economy and the COVID-19 has made remote working more prevalent.
With the prevalence of remote working and freelancing, usage of virtual private networks (VPNs) has also surged. The initial reason for the increase in demand for VPNs was to help technical people access critical technology assets from anywhere. However, nowadays, almost everyone needs a VPN for protection against pernicious attacks on computers.
In this article, we'll look at four cyber threats that a VPN can handle.
1. External Hacking Threats
Malicious elements trying to steal information from your computer will have difficulty when you use a VPN. Typically, cybercriminals find difficulty stealing data from computers with a military-grade encryption technology VPN.
Therefore, if you use a VPN and connect your gadget to public Wi-Fi, you don't have to worry about external data hacks. A hacker will not manage to steal your credit card information, password, or other critical information. The service will securely route your traffic through an encrypted tunnel to an external server.
However, it is noteworthy that VPNs are only for connections and cannot guarantee your gadgets' physical security. In addition to VPNs, it is advisable to augment cybersecurity through a combination of strong identity controls, passwords, and 2 Factor Authentication protocols.
2. Spyware
The motivations for spying on your online activity are varied. They include stealing data for direct financial gain, targeted advertising, and many more. So, it is important to be wary of spyware because you don't know how the sender intends to use the information obtained.
Most internet users are accustomed to cookies but aren't aware of spyware. And if they are aware of spyware, they may not understand the potential harm the malware can cause to the computer. Actually, the malware can be very vicious because it doesn't just destroy your computer but also collects data. How cybercriminals will use the illicitly obtained data can be very deleterious to corporations and individuals.
While a VPN cannot prevent your computer from downloading spyware, it conceals your location, preventing the senders from monitoring your online activity. With the best VPN, you can access anti-malware and ad-blocking software to keep you safe online. Moreover, some have anti-spyware software that cleans any malware residue from your computer that remained after a download.
3. Phishing
Ideally, malicious elements trying to steal people's information build their phishing websites using an HTTP domain because they can't get site certification. As users become more aware of the HTTP protocol, they've become less susceptible to these sites, reducing phishing attacks.
However, most hackers have upped their game and are now using the HTTPS protocol in their domain name, deceiving most users and stealing a lot of personal information. To avoid such a scenario, you should use a VPN when browsing.
When selecting a VPN service, choose one that gives you privacy and security protection when online. Get a VPN with a malicious website detector to identify website links that may compromise your security.
With a VPN, malicious actors can't monitor your online traffic and direct you to their website through browser hijacking. The private network connection insulates your network connection, limiting any attempt to hijack your browser, while keeping your browsing session secure.
Finally, one of the attractive aspects of phishing websites emanates from the emails they send to online users. Often, the messages seem legitimate and luring. Once victims visit the site, they are lured into sharing their personal information, which hackers use to steal from them. VPN creates a private channel that can't allow malicious actors to track your email address for phishing purposes.
4. Cryptojacking
The rise in popularity and value of cryptocurrencies has created an opportunity for illegal activities to thrive in the nascent ecosystem. With the cost of mining digital currencies on the rise and beyond many, malicious people have devised ways of profitably participating in the process without incurring huge costs. The new fraud is referred to as cryptojacking.
To understand cryptojacking , you need to know why it is gaining prominence. Coin mining is a very costly and lengthy process. It involves the use of expensive computer equipment and huge amounts of electricity. Therefore, the more devices at your disposal, the faster you can mine coins. But due to cost constraints, most people can't foot the enormous electricity bills and acquire the equipment. These are the constraints that lure cybercriminals to engage in cryptojacking.
Cryptojacking may occur in two ways. It may happen via phishing tactics in which malicious emails are used to install a cryptomining code on a device. Once a victim downloads an attachment or clicks on a link in the email, it runs a code that eventually downloads the cryptomining script on the computer. The computer owner will never notice that the script is working from the background.
In the second case, malicious attacks are carried out on a victim's web browser to mine cryptocurrency. The attacks are generally fileless since they don't involve the copying of files to disk. Moreover, it is difficult to ascertain any signature of the attack. It is very invisible—the perpetrator benefits by putting the victim's machine to work.
Interestingly, in both cases, the code serves the interests of the hacker. It solves complex mathematical problems (mining) and transmits the results to the cybercriminal's server without the victim noticing.
VPNs can prevent such an occurrence. They mask your IP address and prevent malicious actors from targeting your devices. With a good VPN, most cryptojacking protocols will be neutralized.
5. Ransomware
Since the first half of 2020, ransomware groups have been ferociously attacking the enterprise sector. Cybercriminals have learnt of certain intrusion vectors and exploited them to the detriment of most enterprises. Specifically, the criminals use unsecured RDP endpoints, email phishing, and the exploitation of corporate VPN appliances to gain access to corporate networks.
In 2020 , RDP was the most popular intrusion vector used by hackers to  gain access to Windows computers and install ransomware and other malware. Cybercrime groups are always scanning the internet searching for RDP endpoints, then they carry out brute-force attacks on the systems in search of their respective credentials.
While VPN's are also an attack vector, with frequent patching, the risks of ransomware attacks can significantly reduce. Patching fixes security vulnerabilities and bugs to improve performance and security. Moreover, the VPNs can also mask user IP addresses and encrypt internet traffic to minimize chances of phishing, which is another ransomware attack vector.
Which VPN is ideal
Undoubtedly, when searching for a VPN in the market, you will be inundated with the number, variety and types on offer. Some will be free, while others will be charged.
Nonetheless, you must take into account what a good VPN can do before buying one. So please don't get excited by FREE because it has proved costly in the long run.
When choosing a VPN, ask yourself the following questions:
Does it offer unlimited bandwidth?
Is it ads free?
Is it compatible with multiple devices and even extensions?
Does it mask your browsing activity?
Can it guarantee you online privacy?
Does it thwart spoofing or spam calls?
If your answer is yes, then you are almost there. Apart from the above, check if the VPN offers a money-back guarantee, has a great support team, and is user friendly. These are the unique features that make Switcherry VPN stand out. This VPN has over 5900 own servers located in 74 countries that expand its global reach.
Interestingly, Switcherry's pre-installed ad blocker not only boosts internet speed and avoids distractions but also removes malicious content such as viruses and malwares.
The VPN's call protector also performs an impeccable job of recording spam calls, fingerprinting unique voices for analysis, identifying the numbers with a similar fingerprint, and finally blocking spam callers.
With only a password and a username, you can register for Switcherry VPN; hence, you share the least information while accessing the app. And if speed is your pain, Switcherry is the panacea to that problem.
Closing remarks
Whether you are working from home or on-site, the need for internet security will continue to dominate cybersecurity discussions. As clearly explained, a VPN is the one solution that will minimize the cybersecurity threats that have dominated the internet. With a good choice of VPN, you can work freely – anywhere –without worrying about cybercriminals. As you choose your VPN, take into account the featured mentioned above and enjoy secure browsing!